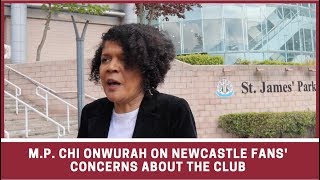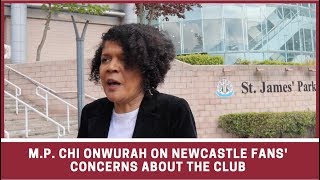 Mike Ashley won't invest........In anything!!
We are now in the business end of the January transfer window, and so far, Newcastle have done next to nothing in regard to transfers. We have had Lazio's Jordan Lukaku over to Tyneside for a medical, which he subsequently failed. As Lee said on the YouTube channel on Saturday morning, well done to the medical staff for catching it, and pulling the deal. It is obvious to all that we are in need of serious recruitment and improvements in several areas. Yesterdays FA Cup defeat
Chi Onwurah meets Mike Ashley: "We disagreed strongly"
"It's clear he feels very strongly in his own defence, so it's not a matter of indifference to him that he's seen as the cause of Newcastle's malaise as well as seen as undermining the city and asset-stripping the club - that matters to him. He and the people around him think he's the victim of misrepresentation, that he hasn't taken any money out of the club. We disagreed strongly. He didn't convince me. Most worrying, in my view, is that he has no intention of investing sig